Squash Visitors Welcome in Graz
Are you coming to Graz, visiting the City on a short trip or staying for a while longer?
If you like to play Squash or play on a regular basis, feel free to contact us at [email protected] about partners, training, courts, material, tournaments, and other possibilities.
Do I have to be a Club member?
No. Membership is only necessary, if you want to compete in one of the leagues. Still, membership offers the following benefits:
Access to Styrian leagues or higher when competing in one of the USC 2000s teams
Special conditions for squash-court prices at some of the locations in Graz. Email us for more information.
Club rate for weekly meet-and-play evening on Thursdays
Lots of nice people to talk, play squash, and hang out with
Find Squash Players in Graz
The Union Squash Club 2000 Graz has many active players from different countries, all ages and levels, both men and women.
At least one of our members matches your level. Well, maybe not exactly, but we can certainly provide you with a squash partner for enjoyable hours of play. We can also provide you with a suitable squash coach from our club to help you work on your technique, gameplay, or other aspects of modern squash.
For more information about the club, trainings, etc., please drop us a line at [email protected]. We are looking forward to meeting you!
There are other sources on the web for finding places and partners for playing squash in Graz. Unfortunately, not all of them are accurate in the sense that they aren't up to date. For example, many of the Locations listed on www.eversports.at/l/squash/graz have been closed in the meantime. The same is true for the list found at www.info-graz.at/squash-squashracket-squashclub-squashcenter-squashhalle-squashverein-squashen-spielen/ Some of them have, in fact, been closed for many years. To see an up-to-date list maintained by us, please check our page about Squash in Graz. That page is in German, but the list of Locations is easy to understand.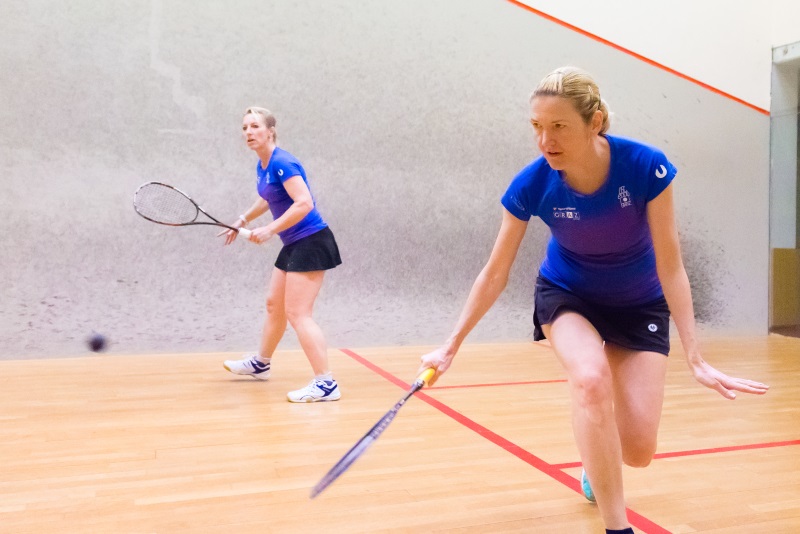 About the Union Squash Club 2000 Graz (USC 2000 Graz)
The USC2000 Graz is a traditional and very successful Styrian squash club. It was founded in 1986 and has always been a group of friendly, open-minded people.
In particular, kids and juniors have always been an important part of the club. Therefore the generation of successful junior players from the early years are now proud parents of a new generation of successful junior players.
While the leadership of the club, as well as the venues for training, playing squash and competing in Graz, have changed over the years, players have always had fun and have always been successful.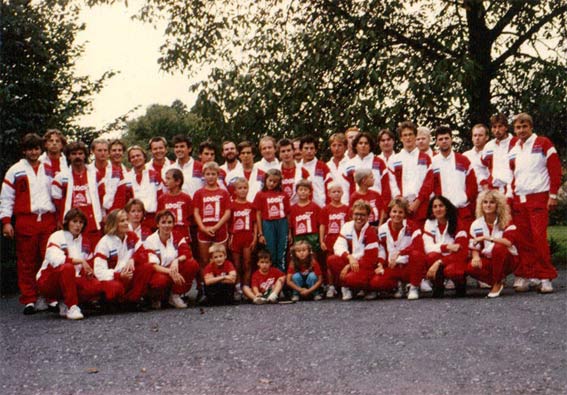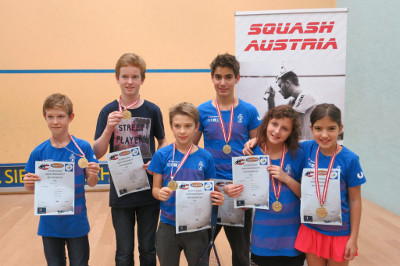 The USC2000 has a regular training schedule for both kids and adults. It entertains
several teams to compete at regional and national championships and leagues
.
The club's greatest successes are 7 national team titles (1996 men; 1997, 1998, 1999, 2003, 2013, 2016 women), 2 national individual titles (2000 Gerhard Schedlbauer; 2003 Ines Gradnitzer [married: Winkler]), a third and fifth place at the women's European Club Championships 2013 and 1997, as well as several national titles in the junior and senior divisions.
A number of nationally certified squash coaches are available for interested players and we are more than happy to arrange squash partners for visitors to the city of Graz or the region of Styria.